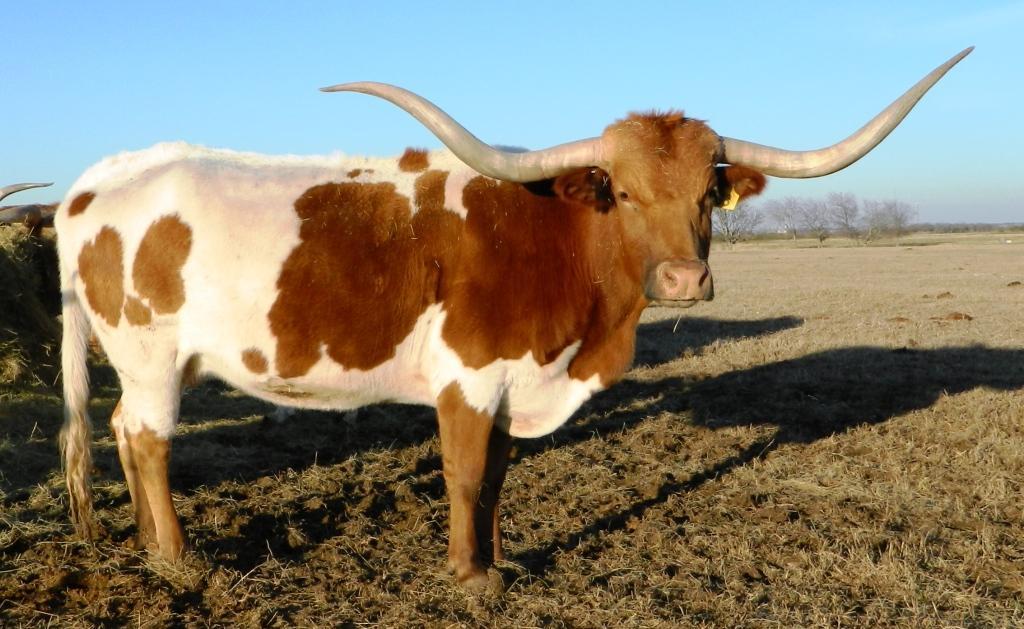 Lazy J's Cherry Pie 11-04-05 (Guardian x Sweet Potato Pie) 72 3/8" TTT September 2014 NFS

AI'ed to RR Sweet Brindle Dust and then exposed to our Senior Herd Sire DNA Quantum Slam for a Spring 2015 calf
Cherry Pie came to us from the heart of Joe Sedlacek's program. He has raised 3 Top End daughters from her. She combines what I love in a Texas Longhorn... Size, Disposition, Color, Amazing Horn and big beautiful offspring. Joe Sedlacek advised I breed her to a Gunman based genetic package... so I did and now I have a heifer, DNA Cherry Pie Slam, from DNA Quantum Slam (5 x Gunman).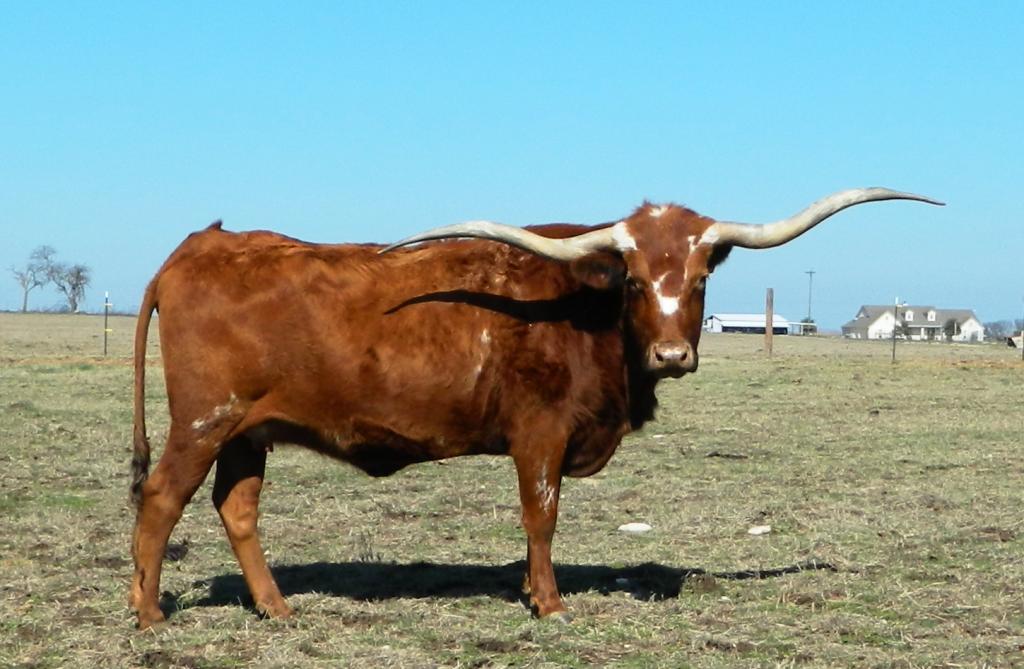 M Arrow Susie Q 09-07-07 (J's Overdrive x Oversoon) 72" TTT December 2014


Susie Q gave me the fanciest Bull Calves I have every raised by WS Stardom on 01-03-14, named DNA Quasar

Confirmed bred for a March 2015 calf to RR Sweet Brindle Dust
Susie came to us from the heart of Ron Marquess Longhorns with a little help from Danny Phillips. She has a pedigree that shouts 'HORN PRODUCTION'. Two times Overlyn, J's Overdrive, Overhead and Headliner to mention a few.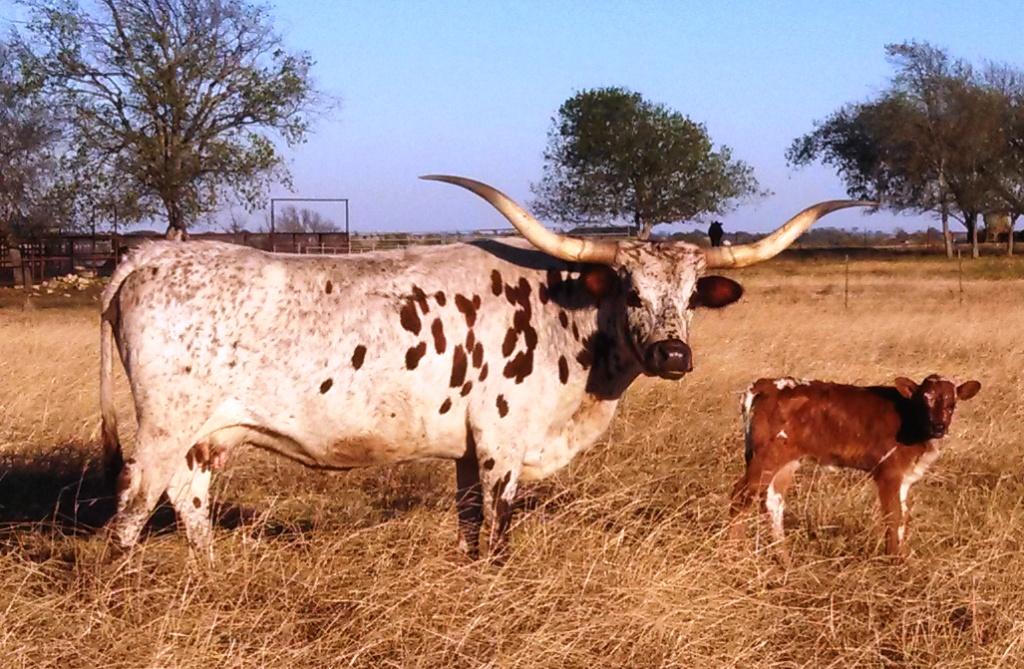 Pictured here with her 2013 WS Stardom Heifer
Hubbell's Bonita Kay 05-06-05 (VJ Tommie x Hubbell's Shadow Kay) 68 3/4" TTT September 2014 $3,500.00

AI'ed to RR Sweet Brindle Dust and then exposed to our Senior Herd Sire DNA Quantum Slam for a Spring 2015 calf

Mark Hubbell was generous enough to offer this unbelievable Texas Longhorn to me to improve the genetic packages here at DNA Longhorn Ranch. Bonita is a quite, easy going lady that has produced many great offspring. I went to the books to match up her 'DNA Horn Packed Genetics' with another for the Spring of 2015 breeding.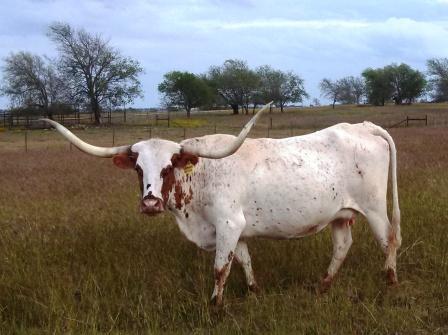 Picture 11-04-13
Power Wish 04-22-05 (Over Power x Starwish) over 66 3/4" TTT February 2014 $2500.00

Currently Exposed to our Senior Herd Sire Bull DNA Quantum Slam for a Spring 2015 calf.

Power Wish came to us from the John Stockton and Bill Burton Herd. They have kept three (3) heifers from this genetic goldmine. She combines the Incredible Proven Genetics of Over Power, Lobbyist, Overlyn and Dode's Blue Boy. She is currently exposed to to our Senior Herd Sire DNA Quantum Slam for a Spring 2015 calf.
Wyoming Feisty Leigh 04-13-06 (Wyoming Warpaint x Butter Feisty Leigh CF2 82" TTT) 70" TTT October 2014
SOLD to Justin Rombeck. Thank you for confidence in our program.


Rex Mosser allowed me to add this amazing genetic package to the DNA Arsenal. Combining the known Horn Production of JBR Longhorns Wyoming Warpaint and a 82" TTT clone of Feisty Fannie there is no limits to the horn potential.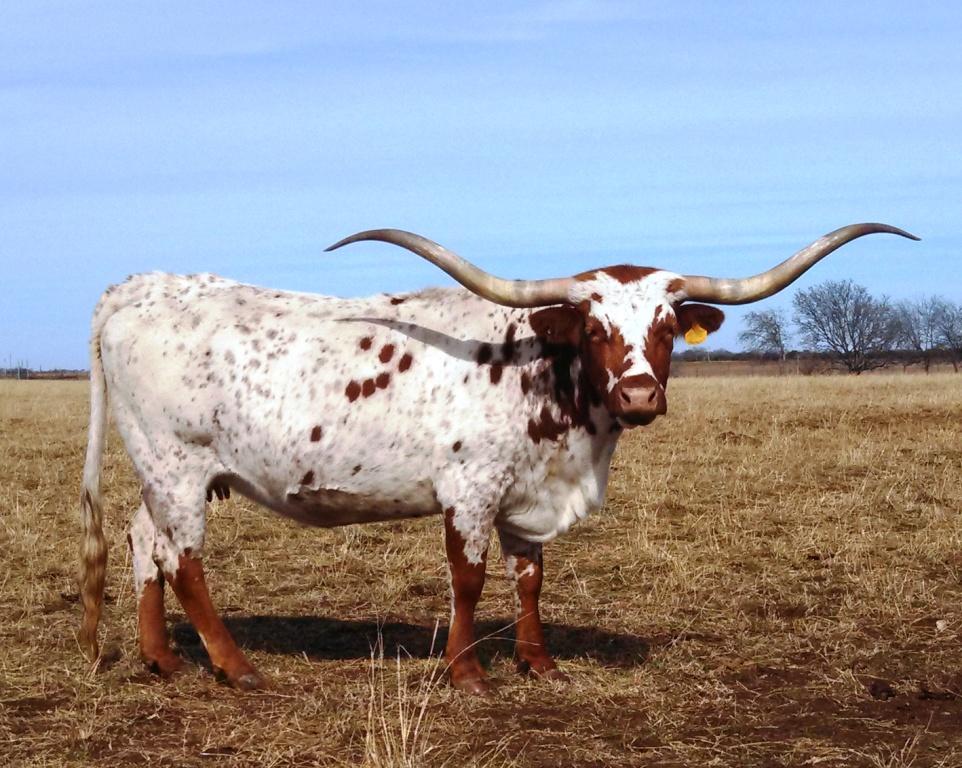 Dixie Dawn 02 06-07-07 (PC Dixie's Legend x PC Delta Dawn) 74 1/8" TTT December 2014

Being Exposed to DNA Quantum slam for a Spring 2015 calf
Out of the tremendous herd of Panther Creek Longhorns, by way of Granger Cattle Company, we received this amazing longhorn. With a stacked pedigree of proven Horn Producing Genetics such as: PC Dixie's Legend, Dixie Hunter, Fascination Cow, Doherty 174, Delta Doe, Doherty 698, Overlyn and Bail Jumper to just name a few. Add the amazing genetics of DNA Quantum Slam and as the saying goes... build it and the horn will come.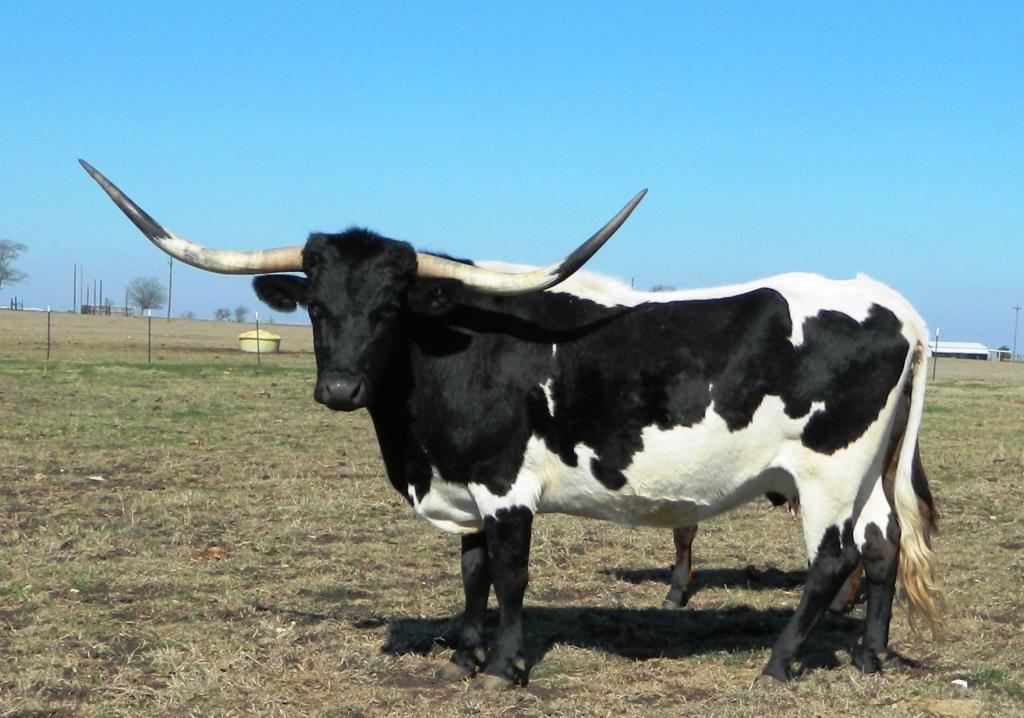 RRR Miss Diana 05-02-2004 (Lethal Blade x EJ Depayback) NFS

Being AI'ed to RRR Rimount for a Fall 2015 calf
Dick Lowe offered this amazing cow this Spring 2014 and I knew I had to have her. she is a very large body cow that maintains her weight all year long. She produced an amazing heifer by Rio Bravo Chex on 08-04-14. She has a sweet disposition which passes on to her offspring. We are looking forward to the results of this upcoming breeding.