JH Jet Eye Knight - Spring 2013 Herd Sire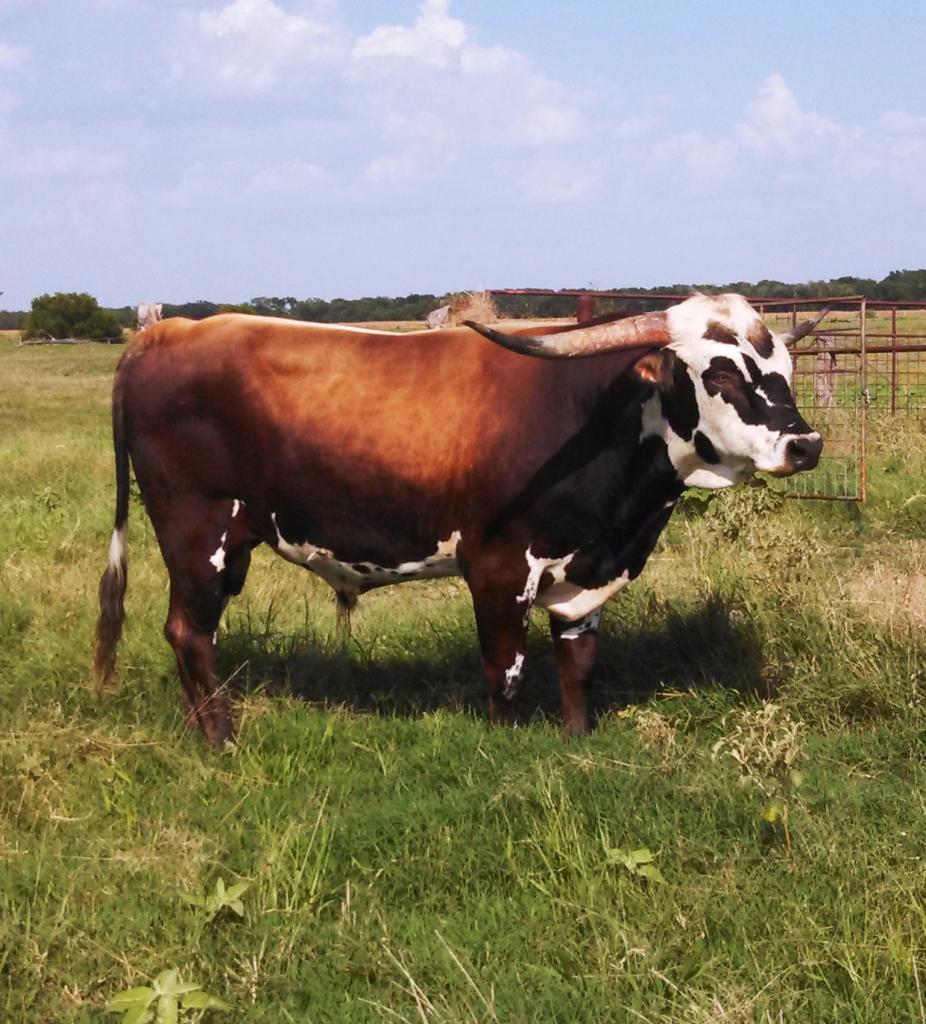 Jet Black Chex x JH One Eyed Blossom 03/28/11 61 3/8" TTT on 09-21-13

Introducing our Guest 2013 Herd Sire JH Jet Eye Knight !!! I am so proud that Justin and Julie Hansen of Diamond Back Ranch allowed us to utilize this amazing young bull. He combines the predictable genetics of Jet Black Chex and the VJ Tommie lines matched with Mazue to BL daughter, JH One Eyed Blossom. Jet Black Chex puts a predictable genetic stamp on all his offspring. Show winning conformation, backward horn direction on most of his offspring and amazing disposition. JH One Eyed Blossom is an amazing 72-73" TTT huge framed daughter of Mazue To BL. Mazue herself has produced over 6 different elite longhorn cows from different bulls that have gone on to out produce themselves. These ladies are in the mid to high 70's TTT. I am so pleased to utilize his genetics to take the DNA Genetic Pool to the next level. His horns twist back behind his poll 8" on the left and 7" on the right. Now that is some serious twist genetics.


DNA Quantum Slam - Spring 2013 Herd Sire Half interest available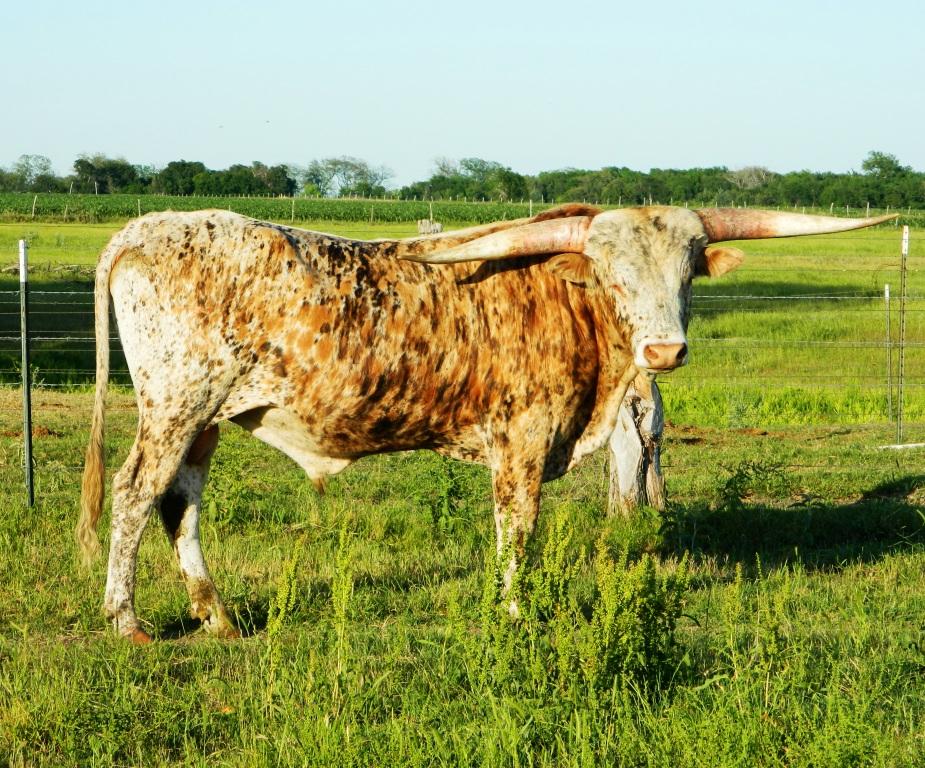 DNA Grand Slammer x DNA Kobra's Country Jeans 11/21/10 69 3/8" TTT 11/21/13

Here is the combination we all look for... 5 x Gunman on the top of his pedigree and Kobra, Delta Veronica, Starlight, Emperor on bottom. WOW !!! and with color and horn to match. We will be utilizing his powerful genetics here at DNA Longhorn Ranch for the 2013 breeding season on a select group of cows to maximize his Genetics. **Click on Picture for 5 Generation Pedigree**