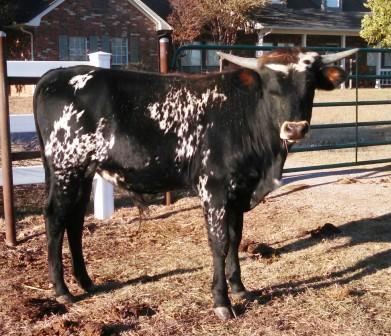 WS Stardom x M Arrow Suzi Q 01-03-14 29 1/4" TTT @12 months
DNA Quasar is a 'DNA Horn Genetic' prospect. We approximately 6 over 80" and 17 over 70" longhorns in his pedigree... he spells out production. Standing over 48" at the hip at one year old and with color to burn. On top is has the names such as WS Stardom, Tejas Star, Delta Van Horne, Starlight, WS Spectrum, WS Rainbow, JP Rio Grande, Don Julio, Tari's Transition, Tari Graves to mention just a few. On bottom J's Overdrive, double dose of Overlyn and Headliner. WHEW!!!! That is some name recognition.

Below are three young partnership bulls. Blue Ridge Ranch and DNA Longhorns proudly bring these fine bred animals. We look forward to seeing how they grow.

Introducing 2 fine young Herd Sires. They are by JP Rio Grande (80" plus TTT) and JBM Becca II (nearly 90" TTT). They are both born in March 2014. Stay tuned for updated pictures and current TTT measurements.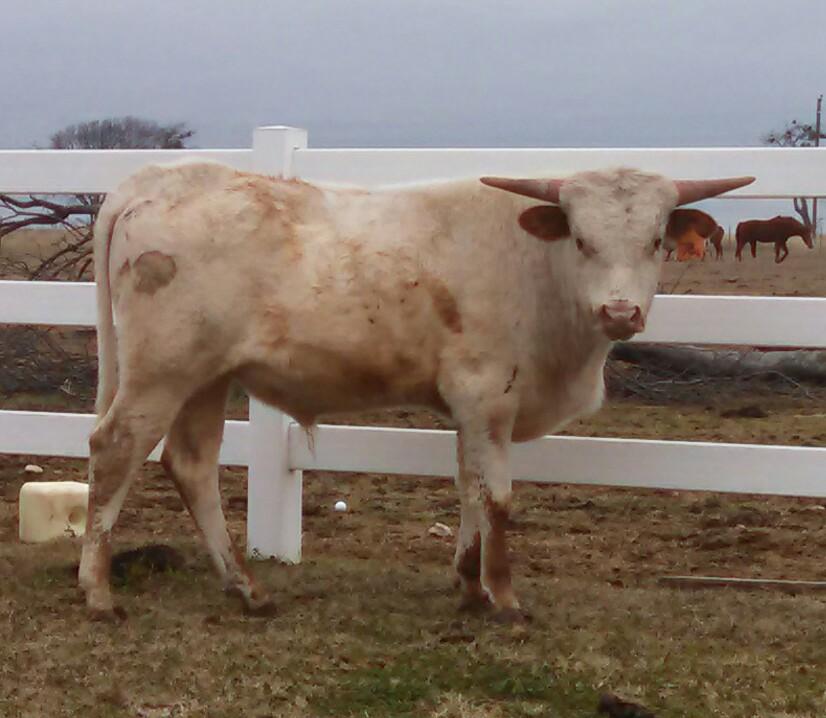 BRR Rio Brindle 03/13/14 BRR River Grande 03/18/14

Introducing ACC Boot Up a 01/28/14 RC Bootlegger x ACC Respected Joyce young bull. That combines RC Bootlegger, Jamakizm, Hunts Command Respect, Crowns Royal 007and Phenomenon just to name a few stack this young bulls pedigree. He is thick, correct and gentle.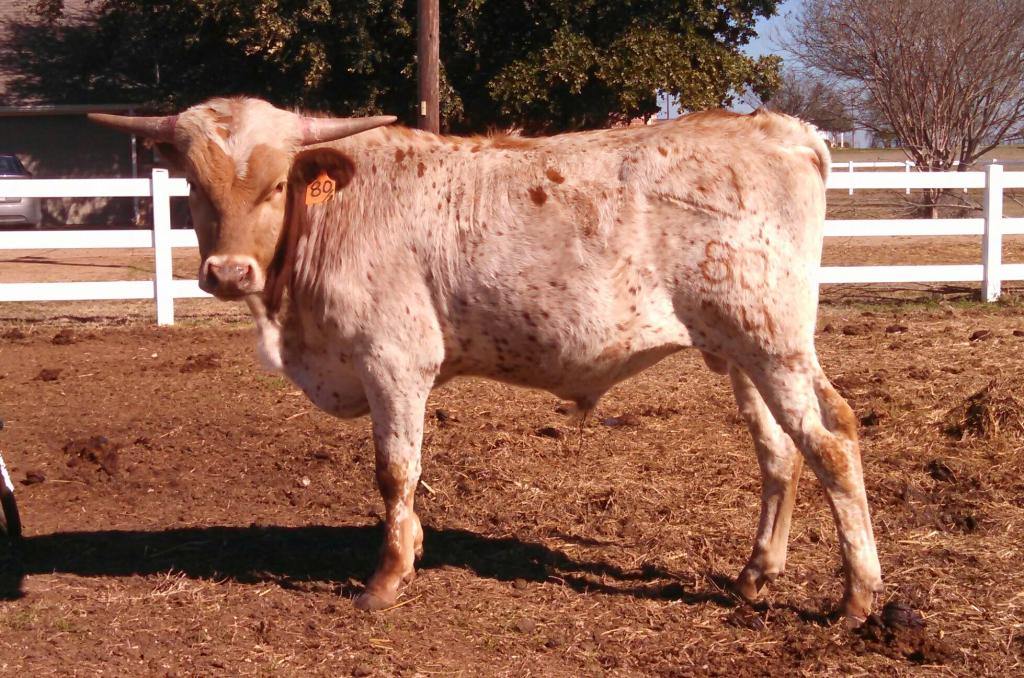 ACC Boot Up 01/28/14